Ninth Annual USMC IT Day
Tuesday, April 17, 2018
The Clubs at Quantico
3017 Russell Road, MCB Quantico, VA 22134
The AFCEA Quantico-Potomac chapter will host the 9th Annual USMC IT Day  on Tuesday, April 17, 2018.  Senior leadership from around the Marine Corps will be in attendance to discuss the entire spectrum of current challenges and opportunities across the Marine Corps.  Several new and emerging concepts will be unveiled to industry at this event.  It will be a valuable event for both Marines, government, and industry.
Agenda
1030-1130  Registration
1130-1135  Invocation (Pastor Leonard Bailey)
1135-1145  Opening Events and Comments (JROTC Color Guard)
1145-1215  AFCEA President & CEO, Bob Shea, LtGen (USMC Ret) INVITED
1215-1230  Short Break & Set-up Lunch
1230-1330  Lunch & Keynote Speaker: BGen Dennis Crall, OSD Principal Deputy Cyber Advisor CONFIRMED
1330-1350  Break
1350-1500  Cyber Security Panel (Gov & Industry) –
– Moderator: Dr Ray Letteer (CONFIRMED)
– Tony Gillespie Forescout (CONFIRMED)
– William Bush MCSC (CONFIRMED)
– Dr Shue-Jane Thompson IBM (CONFIRMED)
1500-1515  Break/ Scholarship presentations for EPD&E Program & W2CCA
1515-1630  PfM SES Panel
– Moderator:  Col Stinson PfM SES (CONFIRMED)
– PM Networks & Infrastructure
– PM Applications
– PM Customer Support & Strategic Sourcing
1630-1930  Industry Mixer
Sponsorship Opportunities
Vist our USMC IT Day 2018 Sponsorship page for information about how you might sponsor this event.
Attendee Registration
Seats are limited so register today.  Note that Military/Government rate is for Active Duty military members or those serving in the government.  It is not for retirees who must register at the industry rate.
BGen Dennis Crall, OSD Policy, Cyber
Brigadier General Crall assumed the duties of Director of Command, Control, Communications, Computers (C4), Headquarters Marine Corps / Chief Information Officer (CIO) of the Marine Corps on July 21, 2015. A native of South Carolina, he graduated from the University of South Carolina and was commissioned in 1987.
Brigadier General Crall is a career Aviation Command and Control Officer who has commanded at the Squadron and Group levels. He deployed as the Direct Air Support Center (Airborne), Officer-In-Charge in support of Operation Iraqi Freedom, conducting thirty-four combat missions spanning over three hundred fifty flight hours. He has also served as the Joint Liaison Officer to the 7th Air Force, 607th Air Support Operations Group in Osan, Korea.
Brigadier General Crall's joint assignments include Chief, Joint Cyberspace Center, US Central Command (CENTCOM); Executive Officer to the Deputy Commander, CENTCOM; Division Chief, Information Operations, CENTCOM; Division Chief, Developments and Concepts, CENTCOM; and Branch Chief, Strategic Plans, Information Operations, US Special Operations Command (SOCOM).
Brigadier General Crall's supporting assignments were with Marine Corps Recruiting Command, serving as the Operations Officer, Recruiting Station Albuquerque, NM; and Contact Team Officer, 6th Marine Corps District, Parris Island, SC.
Brigadier General Crall is a graduate of the Marine Corps Command and Control Systems Course; a distinguished graduate of the US Air Force Air Command and Staff College where he earned a M.S. in Military Operational Art and Science; and a distinguished graduate of the National War College where he earned a M.S. in National Security Strategy. He has also completed the Harvard Kennedy School Cybersecurity Executive Program.
USMC IT Day Sponsors
PREMIER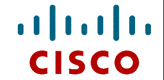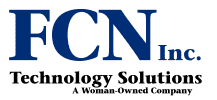 ---
PLATINUM








---
GOLD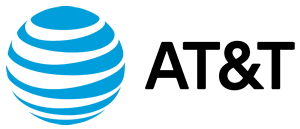 ---
SILVER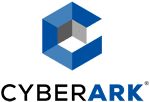 ---
NOTEBOOK SPONSOR